Rispens T, Vennegoor A, Wolbink GJ, Polman CH, Killestein J.
Natalizumab remains detectable in patients with

multiple sclerosis

long after treatment is stopped.
Mult Scler. 2011 Dec 19. [Epub ahead of print]


Natalizumab is frequently used as a treatment for
multiple sclerosis
(MS). The occurrence of progressive multifocal leukoencephalopathy (PML) in natalizumab-treated patients indicates that its prominent beneficial effects need to be balanced against the risks. Also, cessation of the drug seems to be associated with recurrence of disease activity.
Both the moment of rebound disease activity and the outcome of PML are related to clearance of the drug. Specific features of this IgG4 antibody (i.e. half-antibody exchange) may result in underestimated drug levels. Here, we demonstrate natalizumab levels in 10 patients with relapsing MS, using a recently developed sensitive assay. Remarkably, natalizumab was detectable up to 200 days after cessation of therapy.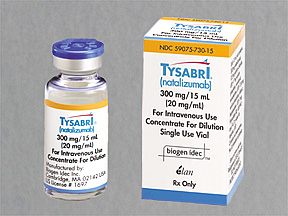 Although we will perhaps be shocked about how long the antibody hangs around, the important information about PML and rebound disease is not the length of time it takes for the antibody to disappear, but for how long is it functionally silencing the white blood cell response after stopping the drug

You may know that they can detect cannabinoids in your body for about a month after smoking cannabis but does it get you high for a month, of course not although I never inhaled if it did would Sativex have any chance?-Only joking but you see the point