METHODS: Subjects included 38 MS'ers (mean age 15.2 ± 2.4 years) and 33 age- and sex-matched healthy control (HC) participants.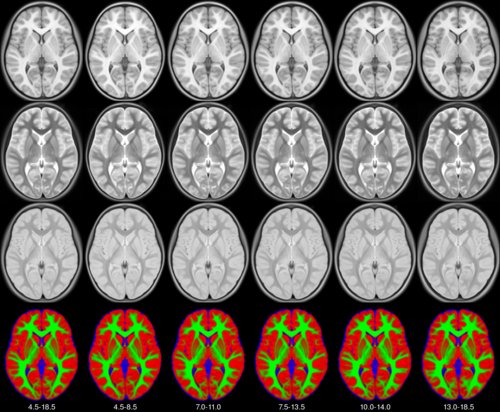 RESULTS: The intracranial volume was significantly lower in the pediatric MS'ers (-0.45 ± 1.16; mean ± SD) compared with the HC participants (+0.25 ± 0.98; p = 0.01). MS'ers also demonstrated significant decreases in normalized brain volume z scores (-1.09 ± 1.49 vs -0.05 ± 1.22; p = 0.002). After correction for global brain volume, thalamic (deep gray matter) volumes in the MS'ers remained lower than those of HCs (-0.68 ± 1.72 vs 0.15 ± 1.35; p = 0.02), indicating an even greater loss of thalamic tissue relative to more global brain measures.
CONCLUSIONS: When compared with age- and sex-matched control subjects, the onset of MS during childhood is associated with a smaller overall head size, brain volume, and an even smaller thalamic volume.
"Wow, this is very very interesting and implies that there is something going on in the brains of children with MS, possibly before they even develop MS, or at least very early on in the disease course."
"The study's findings support our study on the MS endophenotype; i.e. can we identify changes in people at risk of MS before they develop the disease? If yes, we may be able to target preventative strategies at high-risk subjects."