Angharad Davis and myself (Alison) presented
our new LP website
at the
ABN meeting in Harrogate
this morning.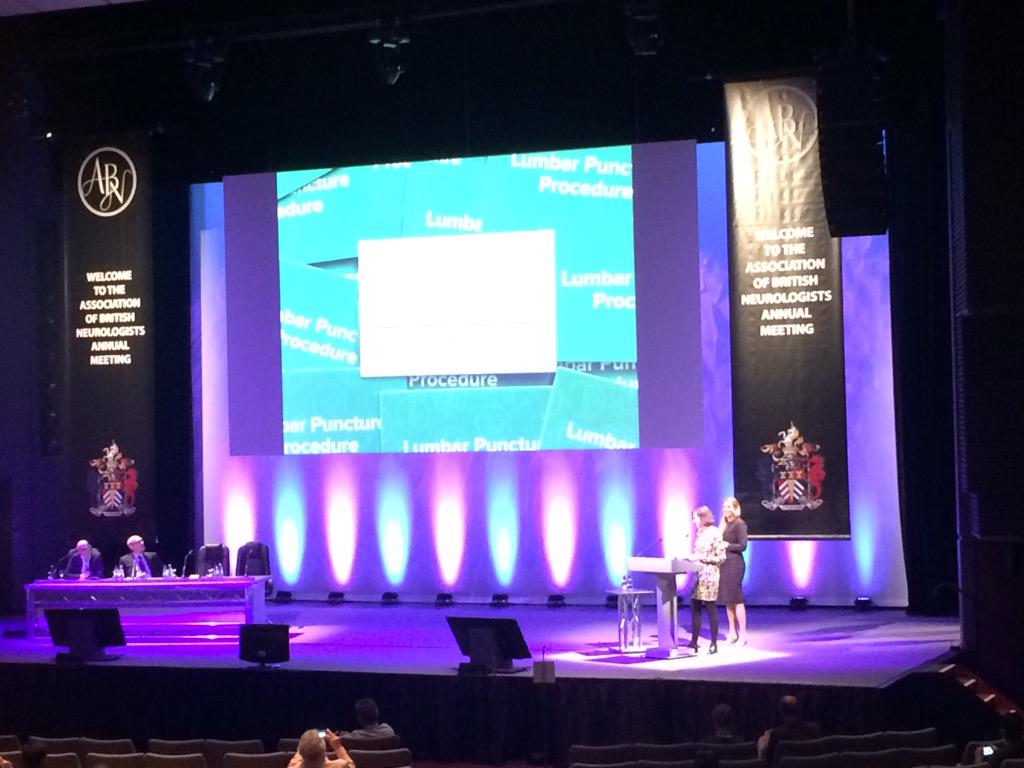 We've uploaded our slides and annotated them so you can see how we plan to describe the project from 'behind the scenes' and how we're attempting to change practice. The audience of our presentation will be almost entirely Neurologists and we're trying to use this presentation as an opportunity to share this resource.
The project started when our service received some feedback from a patient who had undergone a lumbar puncture (LP) and had a negative experience.
This is the patient information sheet that was currently in use when this patient had their LP.
The site is designed to be fully responsive in that it will work across different devices (tablet / phone) and platforms (on Mac and on PC). This is instead of making a separate 'App' that would be expensive and needing updates with every site improvement.
The website went through iterative 'user testing' by the Barts MS Advisory Group who improved the clarity of the text, illustrations and ensure the colours would work on screen. This was a long and arduous process so thank you to them for their input.
We're in the process of rolling this out in more clinical settings. The resource is not specific to MS, but about the LP procedure in hospitals. This is the beauty of doing such a focussed project with patient input as it can be useful to a much wider audience.
We're already using the resource in the recruitment stages of the PROXIMUS trial.
We feel the project approaches changing practice in a creative way through educating people (clinicians and patients) to make an informed choice about which spinal needle to use or ask for.
At this point in the presentation we are asking the audience to wake up, to stop checking their emails, and take a photo of the slide above. If they are on twitter (let's see how many) then we're asking them to tweet their photo with the hashtag #clinicspeak to share the link. So, whenever your reading this article, check twitter to see how many photos were shared...