How big a problem is DMT adherence in MS? #ClinicSpeak #MSBlog #MSResearch
"On one of our recent MS preceptorships (teaching courses) one of the attendees challenged me about a statement I made that MSers on DMTs were more likely to be adherent to treatment than people with other chronic diseases. He asked what is the evidence? When I looked into this I found a rich literature that MSers are not necessarily more adherent and may be less adherent to treatment due to cognitive issues. Since then during my follow-up consultations I simply ask: 'please don't worry about answering the following question correctly, I would like to know, as accurately as possible, how often are you missing one of your injections or tablets?'. I have been pleasantly surprised that most (>80%) of the MSers I have asked this question are missing several injections, or tablets, per month. The biggest problem is with dimethyl fumarate (DMF, Tecfidera); patients are frequently missing evening doses. The main reason given is forgetfulness. Interestingly, with fingolimod (Gilenya) and teriflunomide (Aubagio) it seems to be less of problem. The latter may relate to the fact that both fingolimod*, and teriflunomide, are taken as a once daily tablet and they come in blister packs with 7 tablets allocated by day of the week. In comparison, DMF (Tecfidera)* comes in a bottle and blister packs. The former preparation relies on people remembering if they have taken the tablet or not; in the markets without blister packs there is no nice little undisturbed blister saying you forgot to take me."
(* In some countries DMF (Tecfidera) is in bottles and in others in blister packs; for example the UK has blister packs. In some countries Fingolimod (Gilenya) has changed from being a blister pack to being dispensed in a bottle. This is all very confusing, I will try and get some clarity on this and get back to you.)
"Adherence is clearly an issue and we need to take it more seriously. Based on the pharmacodynamics and pharmacokinetics of the oral tablets (big words for stating how specific drugs are absorbed, metabolised and how long they stay active in the body) poor adherence may be a problem for DMF. It has a very short half-life in the body and the phase 2 trial showed that once daily dosing was ineffective when compared to more frequent dosing. In comparison, both fingolimod and teriflunomide have very long half-lives and missing doses is unlikely to have a major effect on the way these drugs work. Based on my anecdotal evidence I would do a study; I would re-package DMF into blister packs by day of the week, with two blisters per day clearly marked am and pm. I would then do a randomized, cross-over, study to compare adherence to DMF with the current bottle of tablets vs. the blister pack. If the blister pack was more effective in promoting adherence I would switch production to the blister pack.**"
(** This may not be necessary; Biogen may have data on this already. I will try and find out.)
"The pilot study below uses an evidence-based approach to test whether five 20 minute, weekly sessions of Motivational Interviewing/Cognitive Behavioral Therapy (MI-CBT) is better at promoting adherence to DMTs compared to a treatment as usual (TAU) paradigm with only a brief education session. It comes as no surprise that the MI-CBT programme is better at promoting adherence. Maybe we at Barts-MS should adopt the MI-CBT programme? Again any service development of this nature needs resource and there is simply no new resource available from within the NHS at present. As a starter to try and generate some evidence I would appreciate it if you could complete the short survey below to see if my anecdotal evidence is correct."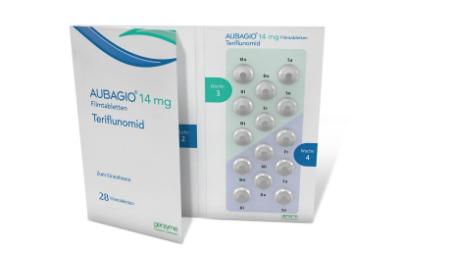 Bruce et al. A pilot study to improve adherence among MS patients who discontinue treatment against medical advice. J Behav Med. 2015 Nov 12.
Background: Between 30 and 50 % of MS patients may prematurely discontinue disease modifying therapies. Little research has examined how to best talk with patients who have discontinued treatment against medical advice.
Aim: The aim of this pilot study was to determine whether telephone counseling increases disease modifying therapy (DMT) re-initiation among non-adherent patients with multiple sclerosis (MS).
Methods: Participants were eligible if they had relapsing-remitting disease, had stopped taking a DMT, and had no plan to re-initiate treatment despite a provider recommendation. Following a baseline assessment, 81 patients were randomly assigned to either five 20 min, weekly sessions of Motivational Interviewing/Cognitive Behavioral Therapy (MI-CBT) or Treatment as Usual (TAU) with brief education. At 10 weeks, patients initially assigned to TAU switched over to MI-CBT.
Results: Compared to patients in the TAU group, patients undergoing MI-CBT were significantly more likely to indicate they were re-initiating DMT (41.7 vs. 14.3 %). These significant results were replicated among patients crossing over from TAU to MI-CBT. Treatment satisfaction was high, with 97 % of participants reporting that they would recommend MI-CBT to other patients with MS.

Conclusions: Results of this pilot study provide initial support for the use of MI-CBT among MS patients who have discontinued treatment against medical advice.
Clinicaltrials.gov: NCT01925690