Are you having regular MRI PML monitoring scans? #ClinicSpeak #MSBlog #MSResearch
"Earlier this week a colleague of mine was discussing the junior doctors' industrial action and how we must support them; which I do. The discussion got down to how at the core of the new junior contract is simply the downward income spiral facing doctors. My colleague mentioned that this is part of a global trend. I couldn't agree more, it is part of a global trend as more and more of our work becomes automated. Doctors are earning less because their general skills are simply not as good as we think they should be and technology is proving better at doing it than we are. This is part of the process of creative destruction, which is driven by technology. Yes, there are losers, the doctors, but there are also winners, and the winners tend to be society, in this case patients."
"The study below shows how much we need a technological solution for MRI monitoring, be it for MS disease activity or the detection of early PML. The study compared how good neuroradiologists were at agreeing with each other about new the occurrence of new lesions on MRI and whether or not these lesions were due to MS or early PML. Although the investigators' conclude on a positive note the inter- and intra-rater agreement rates are simply not good enough. Why am I being so critical? Because PML is a life threatening disease and any delay in making the diagnosis at an individual patient level could be the difference between life and death."
"When we started PML surveillance, with 3-monthly MRI scanning, in MSers who were JCV-seropositive and at high-risk of PML, I had to scare our neuroradiologists about the task in hand. Essentially if they missed early PML it could mean the difference between life and death, or minimal or severe disability, for the patient concerned. Missing PML could potentially have legal implications for the neuroradiologist concerned. Most neuroradiologists are used to diagnostic scans that can take literally minutes to read and report. In comparison, monitoring scans, particularly those for PML monitoring, need a lot of time. You first have to call up the old scans and compare each slice fom the new scan with the older scan and you have to repeat the process across multiple sequences (different imaging parameters). As the first signs of PML can be very subtle you have to look at each section of brain very carefully. This is a laborious process and takes a long-time, which is why neuroradiologists don't like reading MS activity and PML monitoring scans. Enter technology. We acquired new software from Siemens that automatically compares images with each other and colour codes any changes. This allows the neuroradiologist to zoom in immediately and focus on what has changed between the old and new scans and focus their attention on the changes. All of a sudden the reading of these monitoring scans has sped up by an order of magnitude. What would we do without technology?"
"I see a future, an era, when the software will be clever enough to read the scans without human input. The software will almost certainly be quicker and more accurate than the human eye. Will this put neuroradiologists out of a job? Unlikely, this will free up the neuroradiologist time to do new and more interesting things; to innovate and improve. The only way we can protect our jobs and earning capacity to is to add-value, to make things better. Believe me the way we practice medicine, and neurology, is ripe for creative destruction; the status quo is simply not an option."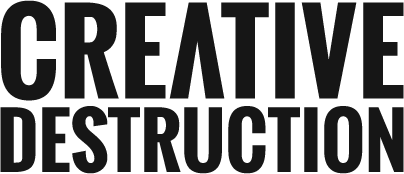 "If you are JCV-positive and are at high-risk of getting PML you should be undergoing frequent MRI scans to pick-up PML early or you should consider coming off natalizumab and switching to a safer DMT. In short you don't want to get PML if you can avoid it."

Epub: Wattjes et al. Diagnostic performance of brain MRI in pharmacovigilance of natalizumab-treated MS patients. Mult Scler. 2015 Nov 12. pii: 1352458515615225.

BACKGROUND: In natalizumab-treated multiple sclerosis (MS) patients, magnetic resonance imaging (MRI) is considered as a sensitive tool in detecting both MS disease activity and progressive multifocal leukoencephalopathy (PML).

OBJECTIVE: To investigate the performance of neuroradiologists using brain MRI in detecting new MS lesions and asymptomatic PML lesions and in differentiating between MS and PML lesions in natalizumab-treated MS patients. The secondary aim was to investigate interrater variability.

METHODS: In this retrospective diagnostic study, four blinded neuroradiologists assessed reference and follow-up brain MRI scans of 48 natalizumab-treated MS patients with new asymptomatic PML lesions (n = 21) or new MS lesions (n = 20) or no new lesions (n = 7). Sensitivity and specificity for detection of new lesions in general (MS and PML lesions), MS and PML lesion differentiation, and PML detection were determined. Interrater agreement was calculated.

RESULTS: Overall sensitivity and specificity for the detection of new lesions regardless of whether MS or PML lesions were 77.4% and 89.3%, respectively; for PML-MS lesion differentiation, 74.2% and 84.7%, respectively; and for asymptomatic PML lesion detection, 59.5% and 91.7%, respectively. Interrater agreement for the tested categories was fair to moderate.

CONCLUSION: The diagnostic performance of trained neuroradiologists using brain MRI in pharmacovigilance of natalizumab-treated MS patients is moderately good. Interrater agreement among trained readers is fair to moderate.