On the tube to work this morning I read the brilliant perspective below on 'end-of-life conversations'. If only I had taken the opportunity to start this conversation with some of my patients and got them to start thinking about advanced directives and planning for the terminal phase of MS I think I would have felt a lot better. I failed them, I was not being a good doctor. I wasn't managing their MS holistically.

The bottom line is have you thought about dying and how you want to die? Do you have an advanced directive in place? If not may be you should bring up the conversation with your healthcare professional next time you see them. Doing this when you are relatively well and sound of mind is the best time to do this.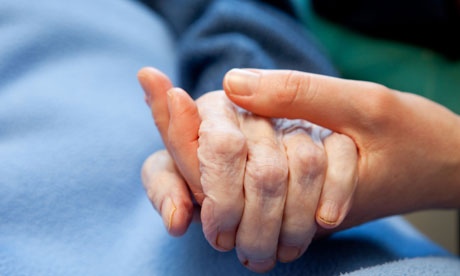 Stephen Miranda. Learning to Drive — Early Exposure to End-of-Life Conversations in Medical Training. N Engl J Med 2017; 376:413-415.

Excerpts:

...... Just by walking around Carol's home, I gained insight into her health, despite my limited clinical knowledge. As I left on the first day, I wondered how much more I would have learned from Carol had I stopped worrying about asking the "right" questions about her history. So on my next visit, I left my white coat in the car and let Carol take the lead. She showed me photos of her grandchildren, and we discovered our shared love of Chopin. But when I asked about her plans for the future, to my surprise, Carol said she knew she'd long outlived her prognosis. "I do my own studying online, too, you know," she said. I looked around the room crowded with books and photographs and the piano she could no longer play, and I wondered what it must be like to sit in the stillness, making peace with the end that awaits us all.....

...... I then asked Carol about death. A year earlier, I'd been too nervous to ask a standardized patient about his chief symptom, but here I was asking Carol how she envisioned the end of her life. Which is not to say that I knew what I was doing — I even struggled to read the suggested prompts off my worksheet. But by sharing her story so candidly with me, Carol seemed to have given me permission.......

...... She revealed that she had her death all planned out, right down to the spot where her daughters would spread her ashes. "Mind you, I haven't told them all this yet," she confided. "I don't think they'd want to hear it." I asked her how much she'd be willing to go through in order to gain more time. She told me how difficult her last taper of prednisone had been. "If I had to go through something like that again just to stay alive, I don't think I would," she said. "No, in fact, I wouldn't."........

....... It's been 3 years since my last visit to Carol, but we still keep in touch by phone. As she continues to defy the odds, I sometimes feel guilty about the assumptions I made when I first arrived at her cul-de-sac. So often physicians' biases can prevent us from truly listening to what patients have to say, but I'm glad I had a chance to understand Carol's perspective and see how I was misguided. After all, from her vantage point, that cul-de-sac wasn't a dead end at all — it was just the beginning of the road. Who knows where it will take her from here?......