Is it ethical to perform uninformative clinical trials? #MSBlog #MSResearch
"This exploratory study of fumarates in progressive MS is a step in the right direction. On balance it is impossible to stay whether or not there is any treatment effect as this study not designed to look for a treatment effect and was under-powered; i.e. too few patients to assess whether there is a treatment effect or not. This study is essentially an observational study with no control group. To be able to assess a treatment effect you need a decent baseline period of observation and then a period of observation on the treatment. A better design is a blinded placebo-controlled arm. In addition, to clinical observation it would have been appropriate to see objective biomarkers in this study; i.e. MRI and/or spinal fluid biomarkers to assess if there is any effect of fumarates on the biology of MS. Interestingly, the FDA demands double-blind placebo-controlled studies as the gold standard, but how easy is it to double-blind fumarate studies? It is probably impossible as the majority of MSers get flushing and gastrointestinal symptoms on the drug."

"Some would argue that studies of this nature that have no hope of providing an answer are unethical. They consume resources and provide MSers with a sense of false hope. What do you think?"

"The good news is that Biogen-Idec is planning a secondary progressive trial of dimethyl fumarate (DMF or Tecfidera). Let's hope they design the trial to be long enough to take into account the potential for therapeutic lag and the asynchronous progressive MS hypothesis."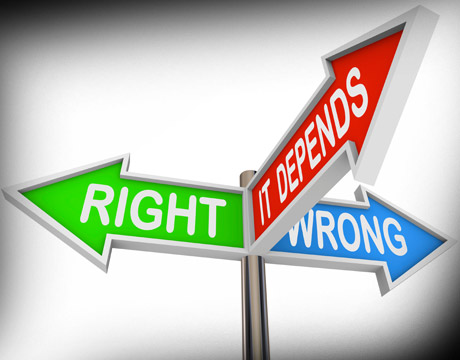 Strassburger-Krogias et al.
Fumarate treatment in progressive forms of multiple sclerosis: first results of a single-center observational study.
Ther Adv Neurol Disord. 2014;7(5):232-8.

OBJECTIVES: Therapeutic options in progressive forms of multiple sclerosis (MS) are still limited. Dimethyl fumarate (DMF) has immunomodulatory properties but may also exert antioxidative cytoprotective effects. Hence, it may be a therapeutic option for progressive MS. The aim of this observational study was to evaluate safety, adherence and efficacy of fumarates in patients with primary progressive MS (PPMS) or secondary progressive MS.

METHODS: Patients with progressive MS whose condition had failed to respond to standard therapies and had worsened received the fumarate mixture Fumaderm, licensed for psoriasis therapy in Germany, or DMF by pharmaceutical preparation (Bochum ethics approval no. 4797-13). At regular follow-up visits, tolerability and disease course were assessed.

RESULTS: Twenty-six patients [age 54 ± 7.8 years; female = 13 (50%); PPMS = 12 (46.2%); Expanded Disability Status Scale (EDSS) = 6.0 ± 0.4 (range 3.5-8.0); disease duration = 14.1 ± 8.7 years] were initiated on treatment with Fumaderm (n = 18) or pharmacy-prepared DMF (n=8). During a mean follow-up period of 13.2 ± 7.5 months (range 6-30) only five patients (19.2%) reported minor complaints. In 15 patients (57.7%) EDSS remained stable. In five cases (19.2%) there was even a decrease in EDSS while in six patients (23.1%) there was an increase in EDSS of more than 0.5 points, reflecting deterioration. Laboratory values were controlled for lymphopenia, renal and hepatic values, without any safety problems. We observed no significant differences between the two pharmaceutical forms.

CONCLUSION: Our pilot data indicate that fumarate therapy appears to be safe and well tolerated by patients with progressive MS. In more than 75% of cases no further disease progression was evident. However, controlled studies are warranted to evaluate the detailed therapeutic potential of fumarates and their long-term effects in progressive MS.